How to Convert Website Visitors into Customers?
Posted by :
Admin
| Comments (
2
)

| Published on :
10/30/2015 2:51:50 AM
|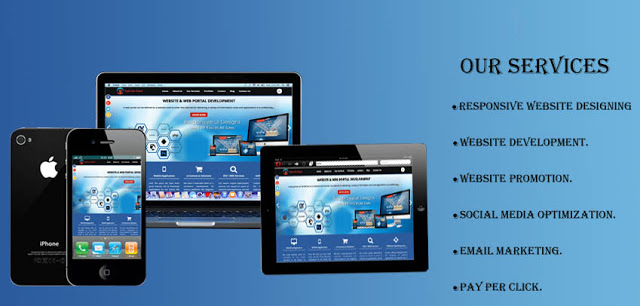 Website means business It is very necessary that you have a proper plan and implementation strategy to better your website conversion rate. Better conversion rate of your website will boost up your business and delivers the main objective of your site. Making strategy and implementing it can become a bit tricky and time consuming so here we are telling you about how you can improve the conversion rate of your site. These small steps will help your site in longevity.

Goals of your E-Commerce website should be clear.
Your website works as your virtual store front and, bringing more business is the main goal of your website. You need to make sure that your website provides an Unique Value Preposition- which simply ensures the visitor to buy from your site and why should he buy from your site? Once that is developed, make sure that the design, messages, media, content, services and overall experience mirror that value proposition so that customers know exactly why they are at your site. When your website will deliver the need of the visitor there will be no reason that the conversion rate of your site doesn't improve.

Find out your ideal web visitor and try to target them. It is very important to know that every website is not for everyone and one should never try to make it so. Turning a visitor into a customer requires certain strategies. Like understanding the internet behavior of the visitor with utmost priority. You can use quantitative data like Google analytics and other online tools to scale the visits on your site, also qualitative data from customer feedbacks can be really helpful.
Why customer should believe you? If you can answer this question, well, then you are one step ahead of your competitors. This is the most basic question any visitor or potential customer asks, "Why should he believe you and not anyone else?" You need to find ways to make a better relationship between you and your customer, make sure he believes in your company and your products. Your online store front increases reliability and credibility of your business, it is very important that your website reflects the true self of your product and you don't make any false promises about your company or product. Your first impression on your customer will be life long, you don't want to mislead him with any kind of rubbish.
Keep A Consistent Flow Of Relevant Content. Content on your website is very important, Google and other search engines works on a "Quality Based Search Algorithm" for their search results and gives rank to every website accordingly. If your website has quality content your chances of featuring in top search results is high, but if your content is copied and irrelevant then your website will lost in abyss of internet. You should hire a content writer for the content on your website and make sure the content is relevant to your business and reflects according to your policy and business strategies considering all the facets of your company. Visitor should get bored by reading first few lines of your content, content should be engaging and interesting. It should be updated time to time.

Utilize Social Media To The Best. Social Media has the largest reach to the customers and the numbers are adding up every day. If you are doing business, then you would know how important it is to have a good link between your business and social media. Your business should have profile on every social site such as Face book, Twitter etc. so that your customer could find you everywhere and stay connected to you and your products all the time and they will know about any updates and new products. Your profile on social site should have your company's address and other basic information.